WHY EXHIBIT?
We could go on all day. But this is definitely best left to exhibitors and visitors from the last show.
Watch The 50+ Show London 2013 - Visitor Experience.
Watch The 50+ Show London 2013 - Exhibitor Experience.
The floorplan is subject to change. The organisers reserve the right to change the floorplan without notification.

To enlarge the floorplan for London 2014 click here

If you are interested in attending The 50+ show in 2013/2014 please have a look at our Exhibitor Brochure and contact the sales team on 01372 743837.

Click here to download the Exhibitor Brochure

To print the brochure, click here.

The link to the Exhibitor Manual for our 2014 London 50+ Show will be posted here a few months prior to the show.

Please click here for tips on how to exhibit successfully. Please take time to read this information before you exhibit at the show.

For further tips click on:
Warning: Don't fall for the Expo-Guide Scam - Advertise only in the 50+ Show Magazine!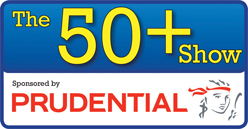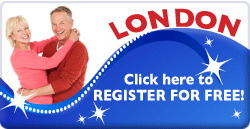 COME ALONG AND MEET THE CELEBRITIES
Angela Rippon and Esther Rantzen will both be making appearances at the show this year.
THE HEALTH TOURISM SHOW RETURNS TO LONDON
Come and visit international exhibitors and find out more about the range of health treatment options on offer.
COOKING GOOD IN THE COOKERY THEATRE
Visitors will be tempted by the culinary skills of celebrity chef Richard Fox who will be cooking up something good at the show