News
26/07/13
COME AND JOIN US AGAIN FOR MORE FUN IN 2014
We will return to The Grand Hall, Olympia for the 8th year running. The show will take place 10-12th July.
---
1/07/13
LAUGHTER IS THE BEST MEDICINE, Come as you are and leave feeling brighter!
Come along to the Activity Zone and join in with some Laughter Yoga
'In Laughter yoga we do easy, fun exercises in a group, which help us to laugh more easily, and get more oxygen inside us. We choose to laugh, and amazingly even when we pretend to laugh, the body gets the same health benefits as real laughter! These include; production of pain relieving endorphins, reduction of stress, boosting of the immune system, aerobic workout of heart and lungs, improvement of digestion and circulation, natural beauty enhancement and social wellbeing.
Anyone can do it, no physical or mental skill is required, just a willingness to encourage that playful part of you. It was invented by medical doctor, Dr Madan Kataria in India in 1995. "When we laugh we change, when we change, the world changes." So as we become healthier and happier, we also contribute to world peace!
---
12/06/13
COME ALONG AND ENJOY HARMONY SINGERS CAPITAL CONNECTION, SATURDAY 13th JULY
Capital Connection is the stage name of the West London Ladies Barbershop Harmony Club whose members currently number over 30 and they sing a cappella (unaccompanied) four part harmony, directed by Debi Cox. The chorus has always been of a very high standard and since 1989 has won 2 bronze, 6 silver and 3 gold medals in the annual national championships. In 1998 and 2000 the chorus also beat around 800 other choirs to reach the semi-finals of the prestigious Sainsburys Choir of the Year competition. In 2012, Capital Connection was named the Choir of the Year at Bournemouth Music Competitions Festival. Although an amateur group, their approach and dedication are totally professional, and they are never happier than when they are doing what they do best - SINGING! Capital Connection is a member of LABBS (Ladies Association of British Barbershop Singers) and is affiliated to the Hillingdon Arts Association.
To find out more about Capital Connection who will be performing on the Performance Stage on Saturday 13th July at 11.30am and 1.30pm click here
---
11/06/13
THIS ART OF MINE
The ladies from the studio at This Art of Mine will be leaving their rural idyll in Kent to demonstrate some of the crafting activities that they get up to there at The 50+ Show. At the show you will be able to try your hand at either peg looming or needle felting. Both activities are ideal for novices so don't be afraid to come and visit them in the Craft Zone to sample a new skill. As a fresh hobby neither craft requires you to purchase expensive start up kit and both are great for recycling old materials. This Art of Mine run short courses in a wide range of textile, paint, glass and clay based crafts. Visit the events page of their website www.thisartofmine.co.uk or call Gemma on 01622 735312 for more details. Come for a few hours rest and relaxation or join them for a full weekend of crafting. Leeds Castle and Canterbury Cathedral are but a short drive away.
---
06/06/13
DISCOVER DECOPATCH AND PARTICIPATE IN THE 50+ SHOW CRAFT ZONE
Since 1997, decopatch technique has revolutionized the world of arts and craft. Customizing objects became easier thanks to this paper amazingly resistant and decorative. Decopatch paper can be laid over any surfaces (flat or uneven). It does not tear off when you glue it and the colours stay on. Of all kinds, trends, with stripes or dots, patterns or plain, jungle or pop version: there is something for every decorating desire! Decopatch is very easy to apply thanks to its thinness at once and also its strength when applying the varnish glue, it is the only paper which looks like paint and has a smooth texture. The whole range of animals and accessories in paper mache is constantly renewed to answer all your needs of creation. Fall for the letters, the boxes, the animals or the masks!
Decopatch papers can be laid over all your objects: wood (raw, painted or varnished), papier mache, styrofoam, metal, straw, cardboard, glass…

Come and visit the craft stand to discover all you can do with decopatch!

---
28/05/13
GET FIT WITH SIMONA SCOTTO FROM COUNTERPOINT DANCE
Simona has been working with dance and older people for over ten years and was originally trained to work with frailer older people by Camden Active Health Team, later working with more active older groups. This brought her to actively encourage older people to take up activities earlier in life as an act of prevention… AND fun! In the past three years Simona has developed her own older persons dance company called Counterpoint Dance Company, taking on the role of Artistic Director as well as developing dance classes for the over 55's such as DanceFit classes where she mixes various dance styles from Latin America Styles to Charleston, to the Jive to name a few. She also teaches creative dance classes which:
•Enhanced physical fitness – including strength, balance and flexibility
•Improved Social skills – increased self- esteem and communication by working with others.
•Improved wellbeing – reduction of stress/anxiety and the development of creativity and self -expression.
Simona is now pulling together all of this experience and knowledge under the one banner Counterpoint Living, providing dance and fitness services that challenge the stereo-typed view of the "older person". Over the course of The 50+ Show there will be a mixture of dance performances and dance-fitness classes aimed at inspiring and showing what is possible even as people move in to their more "mature" years.
---
17/05/13
MEDAU FOR MOVEMENT, EXERCISE, FITNESS AND FUN ALL ROLLED INTO ONE!
ENJOY MEDAU WORKSHOPS IN OUR ACTIVITY ZONE:
Come along to the Activity Zone where you will be able to take part in Medau. This unique movement exercise method enables you to move to music in a natural way using a variety of rhythms and small hand apparatus, whilst improving the fitness of the whole body. As one movement begins to flow effortlessly into the next, the body and mind are refreshed and energised, giving you that 'feel good factor'. To find out more about Medau please visit the Medau website by clicking on the link below.
---
14/05/13
THE TALENTED KEVIN FITZSIMMONS WILL BE PERFORMING SINATRA/BUBLE STYLE SETS ON THE PERFORMANCE STAGE 11th & 12th JULY
Being the son of a late-50s model & a singer/pianist father, with family members in films with Richard Burton, Peter Sellers, Michael Caine & David Niven – & the stunt director of epic film 'Zulu' also in the family – meant a career in entertainment was a strong possibility for London born jazz singer, lyricist/songwriter, Kevin Fitzsimmons, who first discovered 'the American songbook' at the age of five, singing Pennies From Heaven accompanied by his father whose constant renditions of Gershwin, Porter and Berlin were to leave an irreversible impression. Kevin has sung everywhere from tiny well-worn jazz clubs to glittering occasions worldwide, along the way enjoying sell out shows at Ronnie Scott's Jazz Club, a one hour concert live on Jazz FM, TV appearances with his band on E4's Made In Chelsea, has entertained royalty twice, and is a favourite of many celebrities, TV & sports stars to sing at their private celebrations. His evocatively powerful vocals have been in demand by luxe brands like Hermes, Louis Vuitton plus others for promotions in New York, Far East & London, and by global corporations and music publishers for voice-overs, marketing/media events and more. Recently his 'Sinatra voice' was chosen above others to impersonate Frank Sinatra's real voice for a TV advert with the Oscar-nominated Hollywood movie-star Naomi Watts. He's also currently starring in 'Sinatra Sequins & Swing – The Capitol Years Live!', a Big Band theatre show based on Frank's iconic years with Capitol Records in the 1950s, alongside Musical Director of the Ronnie Scotts Big Band, Pete Long and his Orchestra.
---
10/05/13
SOMETHING A LITTLE DIFFERENT - ORGANIC SPIRIT COCKTAIL MAKING WORKSHOP
Organic Spirit are leading cocktail educators. Taking to the stage (cookery theatre) at 50+ show they will cover all you need to know to mix your very own delicious classic cocktails as well as using some store cupboard items to make a great signature drink. During the demonstration they will cover all the history behind the drinks as well as tips and tricks to mix the perfect cocktail in the comfort of your own home.
---
05/04/13
ANGELA RIPPON TO APPEAR AT THE 50+ SHOW
We are delighted to announce that Angela Rippon will be appearing at The 50+ Show in London on Saturday 13th of July.
---
04/04/13
VISIT THE HEALTH TOURISM SHOW IN CONJUNCTION WITH THE 50+ SHOW

Health and Medical Tourism is the growing area where you travel abroad to have your medical or health treatment, often saving over 50% on the fees that you would pay in the UK (and usually while having a nice holiday at the same time!). Come along to the show and visit exhibitors who will be offering medical treatments from around the world.
---
03/04/13
FREE HEALTH CHECKS IN THE 50+ HEALTH ZONE

Come and meet the staff from Cancer Research UK who will be carrying out very simple BMI and smokerlyzer tests. A BMI entails calculating a person's Body Mass Index by weighing them, measuring waist size, and comparing these with heights. A smokerlyzer test entails the user exhaling into a handheld machine with a tube, which reads the levels of oxygen in the lungs.
---
02/04/13
MEET A CELEBRITY AT THE 50+ SHOW
We are delighted to announce that Esther Rantzen CBE, an English journalist and television presenter, who is best know for presenting the BBC television series That's Life! will be attending The 50+ Show in London Olympia on Friday, 12th of July on behalf of the new charity, The Silver Line.
Say hello to Esther Rantzen at The Silver Line stand at The 50+ Show and grab a seat at the seminar theatre for her talk - seating is on a first-come, first-served basis.
---
03/07/12
THE 6 SECRETS TO MATURE MAGICAL RELATIONSHIPS AND SEX!
Hello to all of you who know relationships are really important in your lives, but don't always give them the attention and priority they need…and deserve. Come and learn ways of making your relationship more exciting, communicative, intimate, sexy and more!! We'll give you useful tips, some fun and a few surprises.
Priya and Bob Tourkow, a couple in their 60's, have coached couples for 20 years.. They have been through divorce and remarriage and are pretty down to earth about relationships. Priya and Bob love to share what works for them and for those who they have helped bring more love and intimacy into their partnerships. To find out more come and find out what Priya and Bob have to say by coming along to a seminar session in Seminar Theatre 2, see the Programme page for details or visit their website www.intimacyworks.com
---
29/06/12
HOW TO BUY WINE WITH CONFIDENCE IN TODAY's MODERN SUPERMARKET
Come along to The 50+ Show cookery theatre for hints, tips and trends to follow and things to avoid when buying wine, enjoy a wonderful presentation accompanied by some wine tasting.The essence of this is fun, come one and all to sample wine, smile and hopefully leave confident in the knowledge you wont be so lost in a sea of bottles when choosing your bottles of wine.
---
26/06/12
VIEW MAGNIFICENT MORGANS IN THE MOTORZONE
We are delighted that SGT are going to bring along a selection of fabulous Morgans to The 50+ Show. SGT are one of the longest established Morgan dealerships in the UK (1971) and are a privately owned family business based in the heart of the Thames Valley. For those car enthusiasts amongst you these fabulous exhibits are a sight not to be missed. Why not come and see a model like this fabulous three wheeler pictured below for yourself!
---
19/06/12
ENTER OUR PRIZE QUIZ HELD DAILY ON THE PERFORMANCE STAGE WIN A PAIR OF TICKETS TO THE MUSICAL GHOST KINDLY DONATED BY THE AMBASSADOR THEATRE GROUP
Ghost is a timeless fantasy about the power of love. Walking back to their apartment one night, Sam and Molly are mugged, leaving Sam murdered on a dark street. Sam is trapped as a ghost between this world and the next and unable to leave Molly who he learns is in grave danger. With the help of a phony storefront psychic, Oda Mae Brown, Sam tries to communicate with Molly in the hope of saving and protecting her. For further details click here.
Please see our Programme page for timings of the Prize Quiz. Tickets have been donated by The Ambassador Theatre group and are availalbe for weekday performances Monday-Thursday only and are subject to availability. Tickets must be used by 31st August. Terms and conditions apply.
---
14/06/12
TRY 'RAQS SHARKI' OR BELLY DANCE IN THE ACTIVITY ZONE WITH ROXANNA
'Raqs sharki' or belly dance as it is commonly known in the West, is a dance form that orginates in the mists of time. Developed by women for women, it stems from ancient fertility rites.
Belly dance is a low-impact, weight-bearing exercise that is suitable for all ages. Belly dance moves are beneficial to the spine, as the full body undulation moves lengthen and strengthen the entire column. Spinal and abdominal muscles are toned and stretched in a gentle way, all done to fabulous Arabian beats and rthyms. The arm movements develop upper body strength, and the legs and long muscles of the back develop flexiblity from the hip moves. It is a good exercise to prevent osteoporosis, and maintains mental agility. Belly dancers report a positive approach to their sexuality and bodies. Belly dance develops grace, stamina and femininity, in a fun and friendly context .
Roxanna teaches at Open Age, Chelsea and performs all over London, at corporate events, weddings, and parties.
With belly dance, the whole body dances!
---
12/06/12
DISCOVER THE BENEFITS OF MINDFULNESS
Discover the benefits of Mindfulness: A refreshing life-skill that refines the senses, enhances well-being, stress-reduction and fulfilment and your quality of life. Inspired by Jon Kabat-Zinn, interest in Mindfulness has grown worldwide, as people in business, healthcare, education and retirement, gain appreciable benefits. The practices offer multi-benefits which,*"not only help people deal with illness, they are by nature a health promotion and illness prevention tool...Mindfulness practices are an easy-to-learn, inexpensive, portable and sustainable means to achieving 'headspace' " (* The Mental Health Foundation).
Come and experience benefits for yourself at 10:00am in Seminar room 2 with Christene Burgess (Mindfulness meditation practitioner-teacher)
---
25/05/12
ENJOY CARD AND JEWELLERY MAKING BY VISITING THE CRAFT ZONE
Visitors to the Craft Zone can participate in make and take craft sessions hosted by Bijouxbyme (click here to view their website). They will be demonstrating how to make: a Shamballa bracelet, a charm bracelet, beautiful seed bead jewellery, including necklaces, earrings and bracelets, bespoke wedding cards and custom birthday cards. Times for the various make and take sessions will be posted on the programme page of this website shortly before the show.
---
21/05/12
SEX CAN LAST A LIFETIME SEMINAR AT THE 50+ SHOW

Lorraine Grover from The Sexual Advice Association will be running 'Sex can last a lifetime' seminar sessions on all 3 days of The 50+ Show. The Sexual Advice Association (www.sexualadviceassociation.co.uk) is a national charity providing a wealth of information on male and female sexual problems. It is committed to help and support people and partners of people with all forms of sexual problems. The charity is helping to improve the public's understanding of the seriousness and causes of male and female sexual disorders. The SAA provides a helpline Mon, Wed and Fri 0207 486 7262, a personal e mail reply service and fact sheets.
---
18/05/12
BUS PASS TO BROADWAY

It's never too late to enjoy the buzz, theatrics and glamour of the stage with Bus Pass to Broadway. From Thursday 12th July to Saturday 14th July, a performing arts class for the over 60s will prove they're still young at heart and have the Moves like Jagger when they put on a dazzling display of choreographed routines along with comic sketches and renditions of popular tunes. The troupe have already proved a hit with performances at a wide range of venues and audiences "Bus Pass to Broadway" has provided entertainment for retirement homes and community centres with their themed shows which include Let's all go to the Music Hall, Hooray for Hollywood, Rock around the Clock and Abba some Fun. The company have performed for Age UK, Sunrise Care Homes and Bupa. During the Christmas season they performed Aladdin in local primary schools. Run by Jacquie and Vivienne who have over 70 years combined experience of the entainment business, having worked alongside many famous artists. For more information go to www.buspasstobroadway.co.uk
---
17/05/12
FREE HEALTH CHECKS IN THE 50+ HEALTH ZONE

Come and meet the staff from Cancer Research UK who will be carrying out very simple BMI and smokerlyzer tests. A BMI entails calculating a person's Body Mass Index by weighing them, measuring waist size, and comparing these with heights. A smokerlyzer test entails the user exhaling into a handheld machine with a tube, which reads the levels of oxygen in the lungs.
---
9/05/12
CELEBRITY CHEF RICHARD FOX IS COOKING UP SOMETHING GOOD!

Sit back and relax ready to be entertained by fabulous on form chef Richard Fox. Richard Fox is an occasional TV chef, food and drink expert personality, and active supporter of the Love Food Hate Waste campaign. He was winner of The British Guild of Beer Writers awards for Food and Beer writing; he has had his own cooking slot on BBC1 Regional Look North and was a regular chef on BBC 2's Food Poker. He is a regular on The Food Channel's Market Kitchen, and launched the Love Food Hate Waste concept on this channel.
His first book, The Food and Beer Cook Book was published by Senate in 2006, and was also launched in Australia by Marshal Cavendish.
Richard's expertise in the world of food and drink have made him a favourite personality for hosting gourmet events for Harvey Nichols, Fullers brewery, as well as The British Ambassador's residence in Paris in support of British export. He has talked and demonstrated at The National Chef's Conference as well as numerous corporate and private events around the world. He has appeared on UKTV Food, Saturday Cooks on ITV, The Good Food Show on BBC Radio 4, to name but a few. Richard will be demonstrating his culinary skills on all three days of The 50+ Show.
---
27/04/12
RELAX AND UNWIND, COME AND LISTEN TO GUITARIST DAVID JAGGS

Relax and unwind at The 50+ Show by listening to the fabulous British Classical Concert Guitarist David Jaggs. He will be playing solos by Dowland, Scarlatti, Fernando Sor, and Albeniz, and the Latin American composers Manuel Ponce (Sonatina Meridional), Leo Brouwer (El Decameron Negro), and Heitor Villa-Lobos.
David is one of the finest classical concert guitarists of his generation, though he has directed his career towards the "easy listening" side of music, for which he is better known.

After graduating from the Guildhall School of Music and Drama in London with distinction, David was privileged to become a private student of one of the world's leading classical guitarists, Manuel Barrueco in New Jersey, USA.
His career has taken him to many major venues up and down the country both as a soloist and in ensemble work, and he has appeared on numerous television and radio programmes.
---
19/04/12
ZUMBA YOUR WAY TO FITNESS

We are delighted to welcome back for the second year running Rebecca Wilkinson who will be demonstrating her zany zumba moves in our Activity Zone. Zumba Gold® targets the largest growing segment of the population: baby boomers. It takes the Zumba formula and modifies the moves and pacing to suit the needs of the active older participant, as well as those just starting their journey to a fit and healthy lifestyle. What stays the same are all the elements the Zumba Fitness-Party is known for: the zesty Latin music, like salsa, merengue, cumbia and reggaeton; the exhilarating, easy-to-follow moves; and the invigorating, party-like atmosphere. It's a dance-fitness class that feels friendly, and most of all, fun.
---
03/04/12
FEEL ON TOP OF THE WORLD, TRY OUT OUR FREE TO HAVE A GO CLIMBING WALL

Climb Higher Limited are looking forward to bringing their 9m multi-climb wall to Olympia for The 50 + show. The aim is to bring climbing to those who may never of considered it as an activity or had the opportunity before. Climbing has been quoted with many positive attributes for all ages from: 'Climbing is great for self esteem, trust, social interaction, teamwork and confidence building' to 'Climbing builds life long wellness by developing characteristics such as problem solving, goal setting, courage, positive risk taking, perseverance, will power, patience and confidence', well yes, but most importantly it is fun. The organisers of The 50+ Show hope that for those of you who have climbed before we can reacquaint you with the pleasure, and for first timers we may introduce you to the joys of climbing, so that you might seek further adventure, be it at indoor climbing centres or the Rocky Mountains. So come have a go, and if your thinking, ' should I or can I ?', then you probably should and can.
---
02/04/12
A TASTE OF BALLROOM DANCING WITH PHILIP WYLIE FROM HOLIDAY AND DANCE

The 50+ Show Dance floor is again in place and there will be music and dancing all day with lessons and join-in sessions presented by Philip Wylie and Christine of 'Holiday & Dance' with a friendly and fun atmosphere for all. Whether you have danced ballroom before, are dancing ballroom now or are just starting out on your ballroom adventure, you will have fun learning the dances. Ballroom dance develops self confidence, good posture, elegance, balance and all in a very happy social lifestyle.
To find out more about Holiday & Dance exciting schedule of holidays, including 'Learn to Dance' packages, speak to Philip & Christine on their stand or on the ballroom floor. Alternatively you can find out more by visiting: www.holidayanddance.co.uk
---
30/03/12
LISTEN TO THE CHOIR THAT ROCKS
Rock Choir, the UK's original and first ever-contemporary choir, will perform at The 50+ Show London on Saturday 14th July 2012.
Described as a 'National Phenomenon', ROCK CHOIR is now available right across the UK. Rock Choir sings pop, gospel and motown music and is open to everyone as there are no auditions and no requirement to read music.
Winning over the National media and appearing on the BBC, Paul O'Grady Show, The One Show, This Morning and in various National publications, this feel good 'people's choir' stands alone in terms of style and the life changing experiences offered to its members.
Due to demand there are now MORE Rock Choirs running across the UK! For more information visit www.rockchoir.com
---
14/11/11
Young Apprentice at The 50+ Show
See The 50+ Show featured on last nights Young Apprentice...
Click on the link below to view last nights programme:
http://www.bbc.co.uk/iplayer/episode/b017cqyb/Young_Apprentice_Series_2_
The_Over_50s_Market/
---
14/11/11
Young Apprentice at The 50+ Show
We were delighted to have members of the Young Apprentice exhibit at The 50+ Show held at Olympia last July. The 50+ Show will be featured tonight on the Young Apprentice, BBC1 at 9pm.
---
10/08/11
THE 50+ SHOW 2011 is featured on Welsh TV Channel Wedi 3
We are delighted that The 50+ Show will be featured on Welsh TV Channel Wedi 3
this Thursday 11th and Friday 12th August. If you miss the show then there is the opportunity
to view the show on the watch again section of the website which you can view by
clicking on the lins below:(this is available for one week after the original transmission).
http://www.s4c.co.uk/clic/e_level2.shtml?programme_id=454527405
(the show is featured on the programme after approximately 20 minutes)
http://www.s4c.co.uk/clic/e_level2.shtml?programme_id=454527426
(the show is featured on the programme after approximately 6 minutes)
---
18/7/11
THE 50+ SHOW 2011 - Busiest show EVER at Olympia's Grand Hall!
The 50+ Show, held at London Olympia's Grand Hall on Friday 15th and Saturday 16th July attracted over 9,000 visitors and re-affirmed its position as Britain's biggest exhibition for the active over-50s.
Show Director Dr Robert McCaffrey said: "The show was extremely busy and feedback from visitors and exhibitors has been very positive."
The show – sponsored by Prudential – included around 120 exhibitors as well as features that kept the visitors on their toes. Included in The 50+ Show's full agenda were all day have-a-go dancing, fitness sessions and the very popular live catwalk fashion show featuring mature models and clothes from Bonmarché and isme. Valerie Singleton's seminar 'Are computers good for you?' was among those that were 'standing room only'. Lionel Blair, on the other hand, brought his signature razzle-dazzle to Churchill Retirement Living's stand, signed autographs and mingled with visitors.
The 50+ Show also won good reviews from visitors. Flora Barbara Rodrigues from Middlesex said: "Well done and thanks for putting a show for us. This was a wonderful day." Mrs. Sheila Wilkie from Croydon added: "It was marvellous and so many things to appreciate. It seemed better than ever this year."
Exhibitors also expressed satisfaction with the quality of the numerous contacts they made at the show and some have already booked their stands for next year. Mike Russell, Business Development Manager at Avanti Travel Insurance, said: "The excellent range of events during the day makes the show a good one to attend for customers. I am sure it will keep growing."
The success of The 50+ Show partly reflects the increase in population of those aged over 50 in the UK, which is forecast to increase to 27.2m in 2031 (up for 20m in 2003).
---
01/07/11
ROSE AND STEEL PRODUCTIONS LTD
Come along and enjoy some fabulous Motown classics performed by London West End star Colin Roy. His repertoire includes Swing, Pop, Soul & Motown classics from Frank Sinatra, Dean Martin, Nat King Cole, Michael Buble, The Temptations, The Drifters, Lionel Richie and more. Colin Roy has starred in many West End shows including Five Guys Named Moe, Sweet Charity and Hair to name a few.
Let them Entertain You!
For further information please visit their website: www.colinroyonline.com
---
30/06/11
TEMPTING YOUR TASTEBUDS IN THE AGA RANGEMASTER COOKERY THEATRE
CJ Jackson is Director of the Billingsgate Seafood Training School, a name with a reputation for being one of the world's leading authorities on fish. From buying sustainable varieties to the choosing the best way to prepare it to make the most of its healthy properties, CJ will be showing audiences all they need to know to be confident with seafood in the kitchen. As well as being an inspirational teacher, CJ is also a very talented author and will be signing copies of her one-stop fish cookbook FISH at the show.
To end Friday on the sweetest note, we are delighted to introduce Kevin Sibley to The 50+ Show audience. Kevin started Mamas Cupcakes just over 2 years ago and named it after his Mum who taught him to cook from a very young age. He left his graphic design job to spend time with her when she was fighting cancer. It turned out to be her last year and they enjoyed a lovely summer together. After she died, Kevin set the foundations for Mamas Cupcakes, something she saw him start and he quickly went on to win the National Cupcake of the Year Award in 2009. His successful on-line business has developed since then and he is now looking for premises to open his own up-market patisserie/bakery. His designer's creative abilities are apparent in the design of his cakes. People buy cupcakes because of how pretty they look - when they buy from Kevin they know they taste as good as they look!

Stefano Borella has become a firm favourite at the show and returns this year with a healthy, stylish menu full of summery flavours. In both shows he will be preparing fresh pasta stuffed with beetroot in a butter sage sauce, fish skewers with a couscous salad with pine nuts and lemon and summer fruit berry tarts. La Cucina Caldesi is the only Italian cookery school in central London, so if you are inspired by Stefano's expert way in the kitchen and would like to develop your Italian skills, why not book a class? La Cucina Caldesi is to be found at 118 Marylebone Lane, W1 1QF. Contact them on 0207 48
---
23/06/11
TRY YOUR HAND AT SHORT MAT BOWLS
Fancy taking up a new sport ? During both days the Bowls Development Alliance will give advice on short mat bowls in the area near to the cloakroom. Come along and see if you may be the Bowls superstar.
BOWLS SPONSORED BY
---
23/06/11
RELAX WITH YOURS MAGAZINE
If you need a bit of a breather after going round the show why not take a break in the YOURS cafe area? Here you will be able to enjoy reading a complimentary copy of YOURS magazine, meet the YOURS team and get details of an exclusive subscription offer.
---
06/06/11
SIMPLICITY COMPUTERS WITH VALERIE SINGLETON
Come along to the simpliciITy computers stand D14 and meet Valerie Singleton on Friday 15th July. simplicITy computers have been specifically designed with older people and technophobes in mind. The computer has become an essential part of everyday life but most computers are far more complicated and vulnerable to virus attack than they need to be. It's no wonder that so many people are put off from buying one. The simplicITy team has produced a computer that is easy to use and secure.
---
06/06/11
ANTIQUE VALUATION AT THE 50+ SHOW - DISCOVER THE TRUE VALUE OF YOUR COLLECTABLES!
Find your answer to the disturbing question 'I wonder if this is worth anything' by attending The 50+ Show in London Olympia on Friday 15th and Saturday 16th of July from 10am to 5pm.
Visitors to The 50+ Show are encouraged to bring their prized possessions (silver, objects of vertu and works of art) and meet with Specialist Auctioneer Matthew Barton.
Matthew Barton has over twenty year's experience in the business, starting as a specialist at Sotheby's Bond Street silver department. Beginning with the cataloguing of a large collection of vinaigrettes, he went on to deal with some of the largest and best works by the Royal goldsmiths Rundell, Bridge & Rundell. He left London to run the antique sales of a Nairobi based auction business and then spent two years as a freelance valuation specialist in silver and works of art on the West Coast of America. Returning to Sotheby's in 1996 to become a Deputy Director, heading their Olympia valuations department, and subsequently as a Director of Lyon & Turnbull South, he continued to focus especially on the fields of silver, vertu and works of art. He is delighted to be using his wealth of experience and fascination for the field in this enterprise, Matthew Barton Ltd.
Matthew Barton will provide free antiques valuation from exhibition stand B1. Get your items examined and find out if you're sitting on a gold mine or saving a sentimental keepsake.
Pre-register online by the 30th of June and receive free £10 tickets to The 50+ Show. For further information, send an email to reina@PRoGlobalMedia.co.uk or call the switchboard on 01372 743837
---
06/06/11
DON'T WORRY, BE HAPPY
How to Succeed in Retirement Without Really Trying - with these 7 easy steps to freedom from worry
RetireEasy will be guiding the audience - in an entertaining way - through seven areas of retirement that cause unnecessary worry; and how these worries can be mitigated. Come along to the second seminar theatre on Friday 15th at 15.15 or Saturday 16th at 14.30.
To give you a better understanding of what RetireEasy is about, here is a little background.
Why did we create RetireEasy?
It is said that the best inventions come out of scratching your own itch. This is true for RetireEasy founder Richard Collinson who back in 2005, selling his business after a lifetime in finance, found himself with a lump sum of money that was going to have to last him for the rest of his life. This is when he started thinking very long and hard about the challenges this posed.
The Vision began by Richard designing and testing the first of many, many Excel spread sheet designs which would enable him to track his day-to-day financial status, and give him a way to incorporate all of his monetary details to obtain an overview of how much he would have available to live on comfortably for the rest of his life without running out of funds.
In 2009 Richard and Naomi decided to develop this program for a wider audience and to make it available to anyone else looking for financial freedom, peace of mind, and the self-empowerment that can be acquired from understanding their potential.
---
01/06/11
HEALING HANDS AT THE 50+ SHOW
Healing can enable people to fulfill their ambitions and make the most of their creativity and energy, and live life to the full. People of any age can benefit from healing. A healing session can improve your energy level, re-connect you with your hopes and dreams, release emotional tension, improve your physical wellbeing, reduce anxiety and stress, and bring a healthy perspective on living. Healing can also help with your ability to communicate and express yourself, and enhance your social and personal relationships. Why not come along and visit the Health Zone where you will be able to enjoy a spiritual healing session with Paul Langton.
Paul trained in Healing ten years ago at the College of Psychic Studies (CPS) and is accredited with UK Healers/CPS. The two year part-time training included working with causes of illness, chakras, meditation and creative visualisation. Paul has worked at the Thursday evening clinic at CPS in South Kensington since 2001, offering healing to many people with a wide variety of needs. Paul also now offers healing at the Healing Room, Oxford Circus (www.londonhealingroom.com).
---
24/05/11
MAKE A DATE WITH THE MOST GLAMOROUS ROYALS: COME MEET THE JEWISH PRINCESSES
The 50+ Show is delighted to bring fun, sparkle and deliciousness to the Aga Rangemaster Cookery Theatre on Friday 15th July at 12.00pm and again at 13.15pm.
Make sure of a well-placed seat at one of two demonstrations by The Jewish Princesses - Georgie Tarn and Tracey Fine. Georgie and Tracey met at the tender age of nine and set off together down the road called "life". They have both been very successful in their chosen fields. Georgie was a top London aerobics teacher and Tracey ran an international internet giftware company. Now, with five children between them, they are involved in charity work, currently The Kiss for a Child, which raises money for children's projects in Eastern Europe and the former USSR. After a lifetime of experiences, they have used their knowledge and shared values to create the Jewish Princess phenomenon. You may know of their successful and entertaining books - The Jewish Princess Guide to Fabulosity, The Jewish Princess Cookbook, Having Your Cake and Eating It - and many more. They also run a Cooking School and offer a fun dining club and other food events too. Visit their website: thejewishprincess.com for information on all this and more, as well as subscribing to their blog.
Georgie and Tracey are known as the UK ambassadors for Jewish cooking and have been invited all over the UK to speak as well as touring the USA twice. Keeping audiences entertained with cookery demonstrations and talks filled with hysterical anecdotes, their enthusiasm for living life to the full is infectious. After all life isn't a dress rehearsal even though dresses do play a very important part in every Jewish Princess's life.
They regularly appear on UKTV Food, Market Kitchen and The UK Kitchen and are called upon by various companies for advice on kosher food and Jewish lifestyle.They are regular food columnists and feature writers for the Jewish Chronicle and The Jewish News.
In their sessions, The Jewish Princesses will be showing visitors how to make "penicillin" - the ultimate Jewish Chicken Soup, well known as a cure for all that ails, kneidlach balls - the dumplings that go in the soup and lokshen pudding to follow. What a treat! In between sessions they will be on hand to sign copies of their best-selling books (on sale at the show) and answer visitors' questions.
---
23/05/11
TAI CHI DEMONSTRATIONS GIVEN BY INSTRUCTORS OF JOHN DING INTERNATIONAL ACADEMY
Certified instructors Yuka Donovan and Yannick Bourdain have trained with John Ding, the 6th Generation Master of Yang Style Tai Chi Chuan for many years at John Ding International Academy of Tai Chi Chuan in London www.jdiatcc.com. While their training continues with the Master, they are running weekly Tai Chi classes in South West and South East London to promote this ancient holistic martial art to local communities for their well-being, fitness and personal development. We are delighted that Yuka and Yannick will be demonstrating the the art of Tai Chi at our forthcoming show. Benefits you gain through regular exercises of Tai Chi Chuan and Chi Kung are limitless thanks to its gentle yet effective movement cultivating our vital energy. Here are some examples: health and fitness, stress and emotional relief, personal development, confidence boost and self-defence. Unlike some other forms of martial art, Tai Chi exercise is suitable for all ages.
If you are interested in joining one of Yuka or Yannick's classes prior to the show then please see the information below:
Chelsea Tai Chi Class by Yuka Donovan
Every Wednesday @6:00 at the Hall of Remembrance, Flood Street SW3 5SY (South Kensington station), call 07854 899 056, www.healingwork.co.uk
Bermondsey Tai Chi Class by Yannick Bourdain
Every Sunday @ 6:30 at Samye Dzong Buddhist Centre, 15 Spa road, Bermondsey SE16 3SA (Bermondsey station), call 07972 930 199
---
06/05/11
VISIT THE CANCER AWARENESS ROAD SHOW TEAM
The Cancer Awareness Road show team will be on hand in the Health Zone and will run BMI and Breathlyser checks as well as handing out information and raising awareness of the different types of cancers.
---
06/05/11
BEAUTY TIPS AND MAKEOVERS BY HOUSE OF FRASER
We are delighted to announce that House of Fraser is returning to our Beauty Zone for the second year running. You will be able to enjoy exceptional beauty treats courtesy of experts in makeup and skin care who will show you tips of the trade as well as introducing you to beauty must-haves.
---
06/05/11
A TASTE OF FILIPINO CUISINE, PORT OF MANILA RESTAURANT COMES TO OLYMPIA
Come along and enjoy a cookery demonstration by Tess owner of Port of Manila Restaurant. This Filipino restaurant is operated by a family who has a passion for good filipino cooking and is tucked away in the backstreets of Brackenbury Village, between Hammersmith and Shepherds Bush. It offers the tantalizing cuisine of the Philippines, which has some of the most exciting dishes you'll find in London.
---
18/04/11
EXPERIENCE THE POWER OF CALLANETICS AT THE 50+ SHOW
With its emphasis on small, controlled but incredibly powerful movements, people from all walks of life find Callanetics helps them to get well, stay well and look good. We have two amazing Callanetics teachers coming to The 50+ Show to demonstrate this once forgotten exercise programme.
Sarah Coombes - founder of Callanetics London, is helping clients of all ages and abilities find their strength, flexibility and endurance using this unique exercise system. Sarah picked up a dusty copy of Callan Pinckney's classic guide to Callanetics, "10 Years Younger in 10 Hours" and found a whole new way to help herself not just get slimmer and fitter but also tackle the chronic pain she'd suffered for many years. Sarah was so impressed with the dramatic improvement Callanetics made to her body she decided to train as a Callanetics Certified Teacher. She now works across London teaching classes, groups and individuals the Callanetics Exercise Method. (www.callaneticslondon.com)
Rachel Seagrave – founder of Callanetics Classes, Rachel received her official CMC qualification in 2009 enabling her to teach others to feel the positive benefits of the Callanetics programme. Previous to becoming an instructor, Rachel qualified as professional massage therapist gaining an ITEC qualification from the Clare Maxwell Hudson School of Massage, London – one of the world's premier massage schools. Rachel trained as a ballerina with the world reknowned Elmhurst Ballet School for many years previous to taking up Callanetics Instruction. (www.callaneticsclasses.com)
---
12/04/11
BRING OUT THE BUNTING! GET KNITTING
The Woman's Weekly team will be out in force again this year. The Fashion Editor and Fiction Editor will both be giving short talks on Friday 15th July and their knitting and craft teams will be on hand to answer any questions you may have. There will also be card making and knitting taking place at various times throughout the show. You can meet the editor, Diane Kenwood, who will be pleased to hear your thoughts on the magazine, get some great subscription deals, buy the summer special issues and much more.
To celebrate Woman's Weekly centenary visitors will be able to partake in knitting triangles at The 50+ Show. Woman's Weekly are going to try and break the record for the longest line of bunting ever made. To find out more please click here.
Visit the Woman's Weekly craft zone and save 20% by taking out a subscription to Woman's Weekly magazine.
---
07/04/11
FREE CLOAKROOM AT THE 50+ SHOW
Visitors to this year's 50+ Show will be able to leave any purchases in the cloakroom for free and carry on enjoying the show. This service is courtesy of the show sponsor Prudential.
The cloakroom is located on the lower level on the right after you enter the Grand Hall at Olympia. Please call if assistance is required for the stairs.
---
27/03/11
ONE OF BRITAIN'S FAVOURITE CELEBRITIES TO MAKE AN APPEARANCE AT THE 50+ SHOW...
Lionel Blair, actor, dancer, singer, choreographer, quiz show presenter and one of Britain's favourite senior celebrities, has over 60 years in show business on his CV. He's now adding another milestone as he becomes the new ambassador for Churchill Retirement Living, bringing his special brand of razzle-dazzle to the task.
We are delighted to announce that Lionel will be at this years Show and he can be found on Churchill Retirement Living's Stand C12.
Lionel will be available for a chat and signing autographs between 11am and 1pm on both Friday 15th and Saturday 16th July.
---
24/03/11
IN THE GARDEN....
We are delighted to announce the creation of an area dedicated to Gardening at our London 50+ Show. John Negus Gardening columnist from Amateur Gardening Magazine and Sir Roddy Llewellyn will be on hand to answer all of your gardening questions.
---
23/03/11
BACK BY POPULAR DEMAND - THE CLIMBING WALL
Due to the popular success of the climbing wall at our Show in 2010 we have decided to erect this feature again. If you've a head for heights and want to try something new in 2011 then please do come along and give it a go. As always we ask that our visitors come dressed in the appropriate attire, trousers and comfortable footwear.
To view the write-up of the wall at last years show which featured in the Independent click here
---
13/12/10
DATES CONFIRMED FOR 2011
The dates for The 50+ Show at London Olympia 2011 have been confirmed. The show will be taking place on Friday 15th - Saturday 16th July. We look forward to welcoming you back to this prestigious venue in London's Kensington area again for the 5th year running.
---
15/05/10
THE WOMAN'S WEEKLY LOUNGE - COME AND MEET THE TEAM
Do you have a knitting or stitching question? Would you like to join a craft make and take session, or watch a demonstration? Then come along to the Woman's Weekly Lounge at the heart of the show. You can meet the editor, Diane Kenwood, who will be pleased to hear your thoughts on the magazine, get some great subscription deals, buy the summer special issues and much more. Woman's Weekly staffers will be very much in evidence throughout the show - with the fashion editor giving a talk on the runway/performance stage about how to dress for your shape and the assistant features editor interviewing a make up artist who will be doing a makeup/makeover.
For any visitors who have been inspired by our short story competition, the Woman's Weekly fiction editor will be running a seminar called 'So you want to write?' to encourage and nurture new talent.
---
10/05/10
LET'S GET DANCING - ALL DAY!
After a great show last year, we are delighted that Philip Wylie of Holiday and Dance will be returning to run sessions and lead teach-ins on the dance floor. As an extra attraction, Philip has booked some Young Champions to appear "in cabaret" each day at approximately 12.20 and 2.15. Make sure of your comfy seat and enjoy their spectacular moves - and sequins! And make sure that you bring your dancing shoes, so you can join in the fun too!
---
05/05/10
GET ACTIVE-STAY ACTIVE-and a special appearance by THE GREEN GODDESS, DIANA MORAN
The Activity Zone will be offering a rolling programme of Pilates, Tai Chi and other types of exercise at the show. There is no fee - all sessions are free - just turn up and join in with whatever is going on at the time, or take a look at the posters that will be around the event to make sure that you get a slot in your preferred activity. Experts from the Pilates Foundation and the Tai Chi Union of Great Britain will be available to hand out information about classes in your area.
On the Saturday, Diana Moran, TV's Green Goddess, will be leading a couple of sessions and demonstrating how supple and lithe she still is. "Age is a challenge to the mind and the body" she has said. And she has risen to it, showing how age is not an excuse to put your feet up and let life pass you by. Diana will encourage visitors to join in with exercises from her DVD and you can also come and say hello to her at the Stannah stand - A10.
---
14/07/10
BSL SIGN LANGUAGE INTERPRETER on SATURDAY 17th JULY
If you require the services of a sign language interterpreter, then please visit Stand B72 (available on the Saturday only).
---
25/6/10
MEET THE EDITOR....at THE WOMAN's WEEKLY LOUNGE
When you are at the show, make time to come over to the Woman's Weekly Lounge where you can chat with Diane Kenwood, the editor and other members of the editorial team. They will be very happy to hear your opinions on the magazine. Chocolate and comfy chairs on offer! A great subscriptions deal and special issues will also be available here.
There will be knitting experts on hand too - to answer questions and encourage, and a chance to join in a make and take card session.
The Woman's Weekly team will also be on the Performance Stage on Friday with a presentation on how to dress for your shape - and examples of clothes. Turn up early to get a ringside view: the show starts at 14:45 on the Friday.
---
25/6/10
New GREEN CUISINE
We had previously billed Christina Tilbury of Cordon Vert to appear with us. However, cookery demonstrations at the Show are a moveable feast and we are now excited to promote Eddie Shepherd, voted Vegetarian Chef of the Future 2009! Eddie is definitely the Heston Blumenthal of the green world, with a highly original take on vegetarian food that will challenge any preconceptions you might have.
Eddie will be taking to the stage in the Rangemaster Cookery Theatre on Friday 16th July - with two shows, starting at 10.45 and then at 12.00. Passionate and enthusiastic, he is undoubtedly a big TV star of the future - make sure you are one of the ones who can say you saw him first!
---
18/6/10
LAUNCH of an exciting NEW Magazine..........

New for this year's London show is our glossy showguide magazine. In a new A4 format, the magazine is packed full of interesting features, will include the winning entry of our short story competition, and also contains all details and information about the show - so you can keep it for reference.
---
18/6/10
SHORT MAT BOWLS - THE BOWLS DEVELOPMENT ALLIANCE
This popular activity was introduced to many at the first Show in London in 2007. It was a great success, and very popular with the visitors. A much shorter version of the bowls you see on TV, it is an ideal sport to play when room is limited. The English Short Mat Bowls Association is working with the Bowls Alliance to promote the playing of short mat bowls to all ages across the country.
Come along to stand A8 and try out the short mat for yourself !
---
16/6/10
LATEST AND BREAKING NEWS FROM THE MOTORZONE
On show for the first time at the Show we are delighted to have on display examples of some of the finest cars ever made. The Motorzone will showcase a Daimler Dart and a Hillman Minx both owned by members of the Surrey Classic Vehicle Club along with a Ferrari Lusso 250, Porsche 911 Rs and a Maserati 3500.
Visitors will also be able to enjoy the thrill of racing cars on the Scaleextric track which is being brought along by Slot 32 click here to visit their website.
---
01/06/10
LAUGHTER FOR HEALTH AND HAPPINESS with Kit Hammond Stapley
"If I hadn't laughed, I wouldn't have survived." says Kit Hammond Stapely. She claims that the keen sense of fun, which had got her into trouble all her life, helped to float her over some of the toughest patches of her battle with a cancer death sentence. Today, well again, she is the author of It Could Be Verse and teaches groups and individuals about the vital importance of playfulness, fun and laughter in the holistic approach to health and happiness. For more information on Laughter workshops visit www.miraclesdohappen.org.uk
---
10/05/10
LET'S GET DANCING - ALL DAY!
After a great show last year, we are delighted that Philip Wylie of Holiday and Dance will be returning to run sessions and lead teach-ins on the dance floor. As an extra attraction, Philip has booked some Young Champions to appear "in cabaret" each day at approximately 12.20 and 2.15. Make sure of your comfy seat and enjoy their spectacular moves - and sequins! And make sure that you bring your dancing shoes, so you can join in the fun too!
---
05/05/10
GET ACTIVE-STAY ACTIVE-and a special appearance by THE GREEN GODDESS, DIANA MORAN
The Activity Zone will be offering a rolling programme of Pilates, Tai Chi and other types of exercise at the show. There is no fee - all sessions are free - just turn up and join in with whatever is going on at the time, or take a look at the posters that will be around the event to make sure that you get a slot in your preferred activity. Experts from the Pilates Foundation and the Tai Chi Union of Great Britain will be available to hand out information about classes in your area.
On the Saturday, Diana Moran, TV's Green Goddess, will be leading a couple of sessions and demonstrating how supple and lithe she still is. "Age is a challenge to the mind and the body" she has said. And she has risen to it, showing how age is not an excuse to put your feet up and let life pass you by. Diana will encourage visitors to join in with exercises from her DVD and you can also come and say hello to her at the Stannah stand - A10.
---
01/05/10
Free cloakroom at the Show
Visitors to this years Show will be able to leave any purchases in the cloakroom for free and carry on enjoying the show. This service is courtesy of the show sponsor Prudential and let's hope that there is no need to use it for umbrellas and raincoats!!
The cloakroom is located on the lower level on the right after you enter the Grand Hall at Olympia. Please call if assistance is required for the stairs.
---
30/04/2010
SWEET, SWEET Music - Thameside Harmony Chorus
Thameside Harmony Chorus have about 35 ladies who sing in the barbershop style –and perform a wide repertoire of songs – lively jazzy numbers, soulful ballads old and new. They perform in close harmony arrangements without any accompaniment – they are their own orchestra!
They rehearse every Wednesday evening in Hampton, Middlesex, under the inspiration of their Musical Director, Phillip Ward. Although they have a wide age range between 15 to 75 some are now retired and know that singing keeps them young in spirit! They perform at many different venue and for many different occasions: birthdays, weddings, festivals, corporate events, carol singing at their local railway station at Christmas, at residential care homes, day centres and hospices and for private parties.
This summer, as well as singing for The 50+ Show in Kensington Olympia, Thameside Harmony are also singing at Brinsworth House (the home for retired variety artistes), the local Society for the Blind and Age Concern. The funds they raise enable them to provide members with the music and the stage costumes they need and to support local charities. They have recently run short courses such as "Ladies In Harmony" and their new members are delighted to find that an inability to read music is not important to Thameside Harmony – just to be able to hold a tune, as they learn by ear from MP3's, tapes and CDs.
They find that the experience of singing with friends to entertain others, improves performance and provides so much friendship and emotional support, through the music, which would be hard to equal in any other hobby, which they hope transmits to the audiences. Come along and enjoy their performance –,mid afternoon on the Performance Stage on the Saturday of the show.
For more information, visit their website at www.thamesideharmony.co.uk
---
25/4/2010
Music to your ears
We are delighted to feature again Dave Loew of Safari in Classics fame, with his fabulous electric cello. Dave's music is emotive, relaxing and ideal for 'chilling out'. So he will be in place close to the Orchard Café on both days of the show for visitors to enjoy his soothing sounds over a drink or a meal.
Dave has two great loves in his life! 'Gladys', his lifelong companion, is an Italian master 'cello, but for these live Show appearances 'Kylie', his racy, electric cello will be at his side. Not only a 'cellist, but a self-made entrepreneur too, Dave hails from a colourful and eccentric show business family that spans the last century back to Victorian Musical Theatre.
His distinct music brand SAFARI IN CLASSICS is now enjoying its 10th year with the latest release (album 4) "Dave Loew At The Movies" released last December. Enjoy Dave's passionate music and unique interpretations of great classic melodies from film and theatre epics such as Gladiator, Dances With Wolves and Cats, to classical favourites such as Pachelbel`s Canon.
---
19/04/2010
SavvyWoman
Sarah Pennells is the founder and editor of SavvyWoman.co.uk, a money website for women. Sarah is often used as a personal finance expert by BBC Breakfast, Working Lunch and the BBC News Channel. Before launching SavvyWoman, Sarah worked as a freelance personal finance reporter for newspapers and magazines and covered consumer and personal finance stories for BBC1's Saturday Breakfast programme. She has also written three books on money and relationships, green and ethical money and divorce and finance
SavvyWoman is a finance website aimed at women who want more from their money. The site is packed with information and tips on how to make your money go further, with over 150 articles, budgeting tools and calculators, best buys and a panel of experts to answer your questions on a range of money subjects including pensions, savings, divorce and debt.
---
30/03/2010
PAINT A PICTURE
After successful shows in London and Glasgow 2009 and most recently in Manchester 2010 we are delighted SAA - the society for all artists will be running watercolour masterclasses with around 15 people each hour creating an original piece which will be mounted for them to take home. The SAA will be offering a special deal at The 50+ Show including membership at a reduced price. If you are already an experienced artist and would like to buy quality art materials online, take a look at their website which is www.saa.co.uk.
---
23/03/2010
CLIMB THE LATERLIFE.com.Climbing WALL
For the more adventurous visitor we are delighted to be adding a new attraction to this years show. Please come dressed in the appropriate attire, trousers and comfortable footwear and try your hand at climbing this exciting feature.
---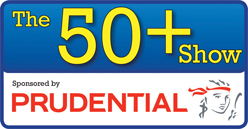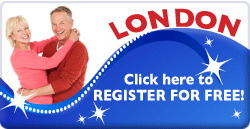 COME ALONG AND MEET THE CELEBRITIES
Angela Rippon and Esther Rantzen will both be making appearances at the show this year.
THE HEALTH TOURISM SHOW RETURNS TO LONDON
Come and visit international exhibitors and find out more about the range of health treatment options on offer.
COOKING GOOD IN THE COOKERY THEATRE
Visitors will be tempted by the culinary skills of celebrity chef Richard Fox who will be cooking up something good at the show