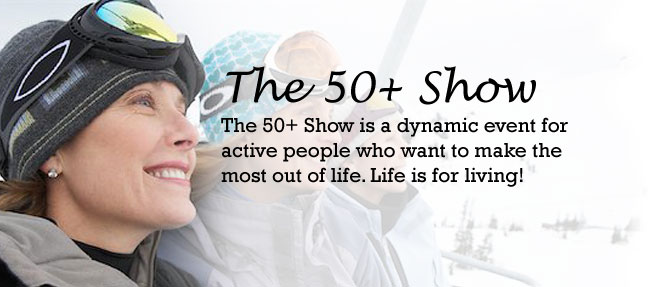 Welcome to The 50+ Show!
The 50+ Show is about making the most out of life: Positivity, Activity and Creativity!
With its new focus on making the best out of life for the over 50s, The 50+ Show is set to be a fantastic day out for everyone who loves life and wants to make the most of it.
The event takes place three times each year: Manchester on the 2nd & 3rd March 2012 at Manchester Central, at London, Olympia where in 2012 we are delighted to announce the addition of an extra day to the show which will take place Thursday 12th - Saturday 14th July and in Glasgow on the 9th & 10th November in Hall 5 of The SECC. Come and join in the fun!
The Young Apprentice featured the 50+ Show - see it on iPlayer.
What did you think of the episode of The Young Apprentice which featured the 50+ Show? Take our short survey!
The 50+ Show is co-located with three other shows, to make sure that your day out is as full, enjoyable and useful as possible:
The 50+ Show is Britain's biggest show for the active over 50s.
Either as a visitor or as an exhibitor, we look forward to welcoming you to The 50+ Show!
Dr Robert McCaffrey
Show Director