PROGRAMME FOR THE 50+ SHOW 2013
CRAFT ZONE - FREE CRAFT MAKING DEMONSTRATIONS PLUS MAKE & TAKE SESSIONS
See the colourful display at the craft zone by Decopatch.com
Why not come and try a great way of covering almost any object using special coloured papers and glue varnish.
Using Decopatch, you can cover wood, ceramic, glass, plastic, cardboard, metal, you name it!
The talented and helpful Decopatch team will let you try and have a go for free. There's no need to book a plac, just turn up on the day. Workshops are on a first-come-first-served basis.
This Art of Mine will also be at the craft zone where they will run demonstrations on how to do peg loom weaving (to make rugs and cushion covers) and how to needle felt.
This Art Of Mine is a contemporary and friendly art studio in the heart of the Kentish countryside. They welcome all ages and abilities and want to make sure you have fun and create something to be proud of.
Paint your own ceramics, hot press your own designs onto t-shirts and bags or make your own enamelled or silver jewellery. You can come to the studio or they can come to you!
For more information, visit www.thisartofmine.co.uk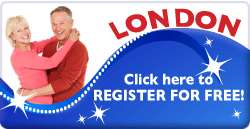 STAND TALL ON TOP OF THE CLIMBING WALL
Back by popular demand is the exciting climbing wall. Climbing is great for self esteem and confidence building. Come and have a go its FREE! If you are thinking should I or can I then you probably should and probably can. Don't forget to bring some comfy shoes and suitable attire.
WE WILL ROCK YOU!
Rock Choir, the UK's original and first ever-contemporary choir, will perform at The 50+ Show London on Saturday 14th July 2012. Rock Choir sings pop, gospel and motown music and is open to everyone as there are no auditions and no requirement to read music.
LOVE FOOD HATE WASTE? CELEBRITY CHEF RICHARD FOX IS YOUR MAN
Come along and watch Richard cook up something good from his new book 'The Everday Kitchen Magician'